If this will be your first massage, no problem.  We got you!
A Note from the Owner:  "I consider it an absolute honor to introduce anyone to their very first massage.  That is one of the reasons we are so particular with how we deliver massage therapy.  We realize that if we get it wrong, it could make a person never get a massage again.  We want our clients to fall in love with massage."  Donna
I have noticed over the last 8 years that about half of our clients have never had a massage before.  Yesterday, as I was going through the many client testimonials, I realized we really do a good job of making our clients feel welcome, at ease, and we help them to fall in love with massage…
So, if you need to book a session for someone special in your life or book a couple massage and either one or both of you have never experienced massage, we are the place to go.  
MY FIRST MASSAGE
I experienced  my first massage because I received a gift certificate for $350 to Spa Sydell in Atlanta, Georgia.  That was over 15 years ago, and yet I STILL can recall a lot about that first session.  Within the first 5 minutes, I knew massage would become something that I would experience regularly.  I broke the certificate up into several more sessions and after that I paid for massages myself. 
I remember how caring my male massage therapist was and how he took a few minutes to talk to me about making some changes in my life because at the time, I was extremely stressed.  I recall that he made me feel at ease and I was able to relax and fully enjoy my session.

WHAT TO EXPECT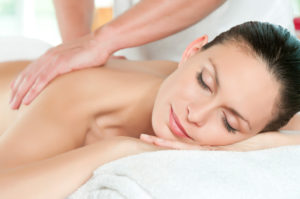 If you are new to massage when you come in, we go out of our way to help you to feel at ease and welcome.   We explain things to you so you know what to expect.  We utilize a spa setup which is two warm sheets and a nice plush blanket so clients feel super pampered.  Our massage table is super comfy, nice and toasty; and the room is lovingly decorated to help clients automatically relax. 
I have been to massage places that appear too clinical and that is certainly NOT us.  You will hear the best music, smell wonderful aromatherapy, and experience skilled massage therapy.  We also incorporate and believe in LEVELS of deep tissue.  We don't believe we have to hurt clients  in order to give their muscles relief.  And, we welcome all clients to let us know if we are using too much pressure at any point during the session.
CLIENT TESTIMONIALS
We are one of the few places in the area that has consistently great reviews.  You can find us on Google Business by typing in Heavenly Healing Hands Massage Therapy, Beachwood, Ohio.  For a full list please be sure to see our Reviews page on our main website at:  https://ohiosbestmassage.com/reviews or check out our Facebook page at:  https://www.facebook.com/HeavenlyHealingHandsMassageTherapy/.
SCHEDULING
To schedule a session please call or text Donna at 216-339-3401.  We offer daytime, evening and some weekend appointments.  We just need to know ahead of time.  No walk-ins.

The following two tabs change content below.
Donna Agrinsonis
Donna Agrinsonis is a massage therapist licensed through the Medical Board of Ohio. She serves clients through her massage practice – Heavenly Healing Hands Massage Therapy – located in the heart of Beachwood, Ohio. She and her staff specialize in couple's massage, deep tissue, relaxation massage, and sports massage. Donna is also certified in prenatal massage. Donna has a background working in high-end spas, chiropractic clinics and she used to head up the massage services at a prominent country club in Beachwood. All sessions offered through her practice are super therapeutic and contain some form of hot stone therapy and real bodywork designed to have clients moving better, experiencing less pain, and feeling like a brand new person…
Latest posts by Donna Agrinsonis (see all)