We have offered one of the best couple massages in Cleveland for the last 14 years.  My original couples therapist is back so it is best to book asap while he is still here helping out!  We have limited openings and our openings go quickly!
** COUPLES –  Any two people who are comfortable coming in together to enjoy a massage.  This can be a romantic couple, mother/daughter, co-workers, friends.  Please see our room set up below.
What You Get With Us
YOU CANNOT COMPARE US TO OTHER PLACES.  We are totally different:
super heated massage tables
SOOTHING hot stone therapy a part of every session
therapists who both have over 14 years experience
sessions that leave you feeling like a brand new person
all the client pampering you could want:  fluffy bolsters, soft neck rolls, plush linens
a beautiful, calming environment
awesome aromatherapy in the room and in your massage cream
ROMANTIC music collections
*So basically, many things that other places charge extra for are already a part of our sessions.
Hours of Operation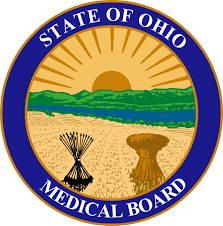 One of the reasons that we continue to get great reviews from our clients and couples is because I try to offer some flexibility with scheduling.  We are one of the few places that offers Sunday appointments and evenings during the week.  Why?  Because we live in a city where people work all kinds of shifts and clients need to come when they are available.  Keep in mind, I am licensed under the Medical Board of Ohio so we are classified as a massage therapy office and you can feel comfortable coming in after normal hours.
The latest time we start an appointment on a weekday is 730 pm but most appointments start by 630 pm.  Our office sits right above Shuhei Japanese Restaurant and since they close about 9:30 pm, this results in a very safe location to be leaving from an appointment.
Music Collections
We get a lot of couples who are celebrating a birthday or anniversary or some other special occasion so we have alternative music collections available.   You have a choice of spa music, smooth jazz, or Old School R&B. 
Our Setup
When it comes to couple massage around town, whether you are in the same room depends on where you go.  Places like Massage Envy and Hand and Stone have you in a separate room.  We used to have our couples in the same room until the pandemic hit.  After that, we put clients in adjacent rooms with the door open SO CLIENTS ARE STILL RIGHT NEAR EACH OTHER and can even talk to each other during their session.  Couples usually do a toast before their session and then they get worked on in the adjacent areas.
So basically, if you get off your massage table and take THREE STEPS you would see the other person.  That is how close you are to each other.  We keep the middle door open and you are able to still talk to each other.
**Our previous couples room is now a female client sanctuary (the blue room).  I spent over $4,000 during the pandemic to update that room to make it the perfect oasis for our female clients and I will never change it back so that means our couple tables will always remain in adjacent rooms.
Session Offered With Two Therapists
**A deposit is required to book couples massage. This helps us to avoid no-shows.  When someone schedules and then does not show up – it blocks OTHER CLIENTS from being able to come in.  There is a 48 hour cancelation required.
Stressbuster Deluxe Therapeutic Couple Massage – This session gives extra attention to the neck/shoulder and lower back/hip areas.  It includes soothing hot stone therapy combined with relaxation massage, some deep tissue, and a wonderful foot massage.  Can include aromatherapy in your massage cream.  75 minutes $220 per couple;  90 minutes $250 per couple
Rejuvenation/Traveler's Delight Therapeutic Massage – This session contains more targeted deep tissue.  It includes targeted work for the legs, feet, neck/shoulders and back/hip area.  It is designed to help you feel your best if you have been exercising a lot; working long hours, or traveling.  We can add aromatherapy in your massage cream.  75 minutes – $250 per couple; 90 minutes – $280 per couple
To Schedule Your Session
Please call or text Donna at 216-339-3401.  She sees texts first.  And again, if you want to be sure to get in you need to be flexible on the date.   Generally, we offer week day appointments after 6pm along with some weekend openings.
PLEASE do NOT pay the deposit unless you have decided on a date with Donna and she has put you on the calendar.
The following two tabs change content below.
Donna Agrinsonis
Donna Agrinsonis is a massage therapist licensed through the Medical Board of Ohio. She serves clients through her massage practice – Heavenly Healing Hands Massage Therapy – located in the heart of Beachwood, Ohio. She and her staff specialize in couple's massage, deep tissue, relaxation massage, and sports massage. Donna is also certified in prenatal massage. Donna has a background working in high-end spas, chiropractic clinics and she used to head up the massage services at a prominent country club in Beachwood. All sessions offered through her practice are super therapeutic and contain some form of hot stone therapy and real bodywork designed to have clients moving better, experiencing less pain, and feeling like a brand new person…
Latest posts by Donna Agrinsonis (see all)