We do this once per year so here goes…
Want to get one of our best one hour sessions for $40?  We are only offering 10 of these packages so get it while it is available!
"The area's best reviews and client testimonials; the area's best hot stone-enhanced, therapeutic massages…"
Package Offer
One Hour Option:  Purchase (4) Stressbuster Deluxe Therapeutic Massage for $160 or (6) for $240!
75 Minute Option:  Purchase (4) Stressbuster Deluxe Therapeutic Massage for $240 or (6) for $360!
Stressbuster Deluxe Therapeutic Massage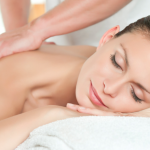 Things like long hours at work, dealing with demanding bosses, holidays and dealing with relatives, conflicts with spouses, financial challenges, managing your children's sports and extracurricular activities, juggling home and career, caring for aging parents, traveling, dealing with an illness or injury, attending school while holding down a job, and the increasing demands on your time, etc. all can take an often silent toll on our health and well-being.  This can result in extreme levels of unresolved stress. It is a well-documented fact that over 80% of disease has its roots in this type of stress. This FULL BODY session is powerful yet soothing and TARGETS the neck/shoulders, lower back, and feet with deep tissue and hot stone therapy, skillfully mixed with relaxation massage to ease away areas of tension, discomfort or pain. Warmed stones are also used on the feet to open up blocked energy in the body resulting in a renewed level of energy in the days following your session. You will emerge rejuvenated, calm, centered and refreshed. SPECIAL $80 – 1 hour;  $100 – 75 minutes; $120 – 90 minutes (reg. $110-$135)
To Purchase
Call or text Donna at 216-640-6851.  Sessions can be used by you or a family member or friend so long as we have their name for our records.  If you plan to give some as gifts, a customized gift certificate can be created for you.
Share
Know someone who needs this?  Share on your social media!
The following two tabs change content below.
Donna Agrinsonis
Donna Agrinsonis is a massage therapist licensed through the Medical Board of Ohio. She serves clients through her massage practice – Heavenly Healing Hands Massage Therapy – located in the heart of Beachwood, Ohio. She and her staff specialize in couple's massage, deep tissue, relaxation massage, and sports massage. Donna is also certified in prenatal massage. Donna has a background working in high-end spas, chiropractic clinics and she used to head up the massage services at a prominent country club in Beachwood. All sessions offered through her practice are super therapeutic and contain some form of hot stone therapy and real bodywork designed to have clients moving better, experiencing less pain, and feeling like a brand new person…
Latest posts by Donna Agrinsonis (see all)