If you have a special lady in your life during the holidays who is pregnant, please realize that she could be struggling to get through the season.  Huh?  Yes.  If she is smiling, she could be pretending.  If she is laughing, she may feel like crying.
As a massage therapist who has worked on a LOT of prenatal clients in the last 9 years, I get to see my ladies when they let their hair down.  They are usually a bit more real with me about how they are really feeling.  Over half of them are experiencing a lot of pain and discomfort and many of them are super stressed and have feelings of being overwhelmed.
But, it is the holiday season you say.  Yes, but being pregnant can put your special woman into an alternate reality and she may be experiencing things from a whole different viewpoint…
Hormones Galore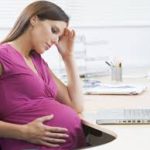 Depending on where she is in her pregnancy, the effect of hormones plays a HUGE role on how she feels.  She could be overly tired and sleepy and now it is time to shop, and plan parties or attend them, wrap gifts, attend family events, etc.  She suddenly must navigate being around all types of food – some of which could cause her to become nauseous just from looking at it.  Everyone is trying to be happy and cheerful but she may feel a bit BAH HUM BUG.  If she is having to travel that is even worse because most women are having to pee a lot more than normal which could create a host of problems just with that.  Add to that swollen feet and the extra aches and pains that come from being pregnant, and you have  a recipe for her becoming OVERWHELMED.
Extra Duties
If she is pregnant and working then she is already taxed big time.  Now she is having to work and concentrate on the extra activities necessary during the holidays.  That is a lot for her whether she says anything or not.  And, once your lady's boss finds out she is pregnant, I guarantee you she is now overcompensating to prove she can still produce while pregnant.  Just be aware and care.
Traveling
Traveling even when you are not pregnant is super uncomfortable and sometimes just downright EXHAUSTING!  It requires a LOT of patience and energy and your lady may not have much of either of those things.  And even if she seems just fine, being pregnant can sometimes make EVERYTHING seem much harder.  And, traveling during the holidays is already a pain because no matter if you are driving or flying, you are in for a nightmare with so many people on the road and log-jam at the airports!  Just be aware of what she could be feeling.
Interrupted Sleep
About 90% of my prenatal clients all say they are having difficulty sleeping.  This starts as early as half way through the pregnancy.  The reasons they give me include an inability to get comfortable in bed, constantly having to pee (sorry, no other way to say it), breathing and sinus difficulties brought on by the pregnancy and can be caused by the growing baby pushing up on the diaphragm; and for others they said they lost sleep over worrying about everything they have to do to get ready for baby.
If you don't think losing sleep is an issue, think about the last time you didn't get enough sleep and how you functioned.  I know for me, if I lose even 1 hour of sleep, I start zoning out when I am driving.  Not cool.
What You Can Do
Help  out more – Step in during the holidays to take over some of her tasks.  Don't ask her if she needs help because most women will put on their SUPERWOMAN hat and say they are fine.  Be loving but firm and say you would like her to give you a few of the things on her TO DO list so she will have a bit more time to rest.  Don't take no for an answer.
Be her buffer when in social situations – Once family and friends find out a woman is pregnant, she can easily become the center of attention really fast.  People can be too much sometimes by asking way too many questions, touching a woman's belly without asking, and giving way too much advice.  Pregnancy tends to make ladies super sensitive and comments or jabs from family could take on a whole new meaning.  Pay attention to your lady and you will notice when she has had enough.  Step in, take her by the hand and lead her to a quiet place for a little breather or just get her away from those who may be overwhelming her.  She will appreciate you for this.
Schedule her for a massage – Prenatal massage is deeply therapeutic for both mother and child.  Our sessions are designed to relieve pain and discomfort through the use of warmed stones, deep tissue where needed, and relaxation massage.  Most of our ladies emerge saying they literally feel like a brand new person.  This type of massage helps with:
reducing stress and anxiety
improving the mood
reducing back and joint pain
reduced swelling
better sleep
improving circulation for her and baby
Schedule Her For A Massage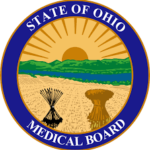 We are licensed by the Medical Board of Ohio.  Paula and I are also certified in prenatal massage so we have advanced training in this area.  Our sessions were created to be ridiculously pampering with the goal of helping her to feel like a totally different person than when she first walked into our office.  We are unusual in that we incorporate limited use of warmed stones to help ease away areas of pain or discomfort and we do a slightly deeper massage than most places around town.  
To set an appointment, simply call or text Donna at 216-640-6851.  We offer daytime, evening and some weekend appointments, including Sundays.  Gift certificates are also available.

The following two tabs change content below.
Donna Agrinsonis
Donna Agrinsonis is a massage therapist licensed through the Medical Board of Ohio. She serves clients through her massage practice – Heavenly Healing Hands Massage Therapy – located in the heart of Beachwood, Ohio. She and her staff specialize in couple's massage, deep tissue, relaxation massage, and sports massage. Donna is also certified in prenatal massage. Donna has a background working in high-end spas, chiropractic clinics and she used to head up the massage services at a prominent country club in Beachwood. All sessions offered through her practice are super therapeutic and contain some form of hot stone therapy and real bodywork designed to have clients moving better, experiencing less pain, and feeling like a brand new person…
Latest posts by Donna Agrinsonis (see all)