One of the most appreciated Mother's Day gifts is that of massage.  Why?  Because it is just for her and it is not only pampering, but also can profoundly affect her health for the better.  If you are looking for one of the best massages in the area, then look no further.  All of our sessions include some level of hot stone therapy, deep tissue, relaxation massage and our Heavenly Foot Massage.
New this year!  Home Spa Tranquility Gift Bags $30.  Only a few left!  See the description below.
REVIEWS
We also have some of the best client reviews on Facebook (https://www.facebook.com/HeavenlyHealingHandsMassageTherapy/); Google Business Pages; and on our website at http://www.ohiosbestmassage.com/testimonial.  All massages are NOT created equal and we offer the very best.
SESSION DATES/INFO
We are offering single and couple massage sessions for Mother's Day from May 11th – May 21st.  Gift certificates are also available for purchase.  Only two sessions are available early on Mother's Day so if you want to book a session right on Sunday, May 14th you need to contact Donna right away.
Special notice:  Book a massage OR book a massage and purchase the Tranquility Spa Gift Bag (see below).  
SCHEDULE UPDATE
Openings
Friday, May 11th and 12th:  Various openings
Saturday, May 13th:  11 a.m. (a single session is still available)
Sunday, May 14th (Mother's Day) – all sessions are now booked
May 15th – 21st:  various openings available
SESSIONS
Today's Moms carry the world on their shoulders and still they must find time to care for themselves.  This year we are offering special sessions from May 11th – 21st.  This is our month to celebrate Moms!  You have several options to choose from for single, couples, or prenatal: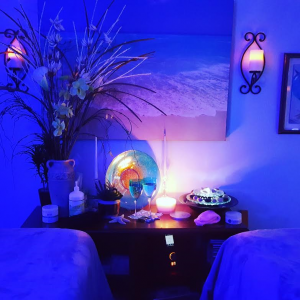 Mom's Serenity Relaxation Massage –Enjoy a full hour massage that is deeply relaxing, soothing, and emerge feeling brand new!  The session includes gentle deep tissue for the neck/shoulders, relaxation massage, some hot stone therapy, and a wonderful foot massage.  SPECIAL $70 (1 hour)
Stressbuster Aromatherapy Therapeutic Massage – This session is designed to alleviate stress, deal with chronic pain, energize you, and reboot your body so you feel like a brand new person. If you have been putting in long hours at work, caring for your children, juggling home and career, dealing with conflicts in your marriage and other personal relationships, traveling, dealing with long commutes and traffic, and dealing with the increasing demands on your time – this is the session for you. This session is effective yet soothing and targets the neck/shoulders, lower back/glutes/hips with deep tissue skillfully mixed with relaxation massage to ease away areas of tension, discomfort or pain. Hot stone therapy, essential oils, and our Heavenly Foot Massage are incorporated leaving you the most relaxed possible. SPECIAL $80 – 1 hour; $100 – 75 minutes.
Heavenly Stones Couples Massage – Our Best Couple's Session!  This session is the ultimate when it comes to deep relaxation. Heated stones bring about an intense sense of peace and tranquility and the experience is deeply soothing and restorative. Warmed stones are used on the neck/shoulders, legs, and back to help clear toxins, soothe the nervous system, and gently balance your body's energy centers. Your session also includes a warmed stone foot massage which increases your overall energy level. Clients report feeling super relaxed and rejuvenated. SPECIAL $150 – 60 minutes per couple; $180 – 75 minutes per couple
Mom's Serenity Prenatal Massage – Donna is certified in prenatal massage and is known for not only pampering her clients but also getting them out of pain.  The session is super relaxing, done at a slower pace, and helps to relieve areas of tension, pain, or discomfort. Includes healing warm stone therapy for the neck, back and hips and an incredible hot stone foot massage done with a therapeutic foot cream. SPECIAL $70 – 1 hour; $90 – 75 minutes
HOME SPA TRANQUILITY GIFT BAG
Allow your special Mother to continue her pampering after her massage at home with items hand-picked with her in mind:  Tranquility Room Spray; premium French soap; bath salts; bubble bath; premium candle; bath sponge; and a chocolate treat!  $30  – must be reserved ahead of time as only a limited number of them are available!
GIFT CERTIFICATES
Gift certificates are available for purchase.  Call or text Donna at 216-640-6851.
The following two tabs change content below.
Donna Agrinsonis
Donna Agrinsonis is a massage therapist licensed through the Medical Board of Ohio. She serves clients through her massage practice – Heavenly Healing Hands Massage Therapy – located in the heart of Beachwood, Ohio. She and her staff specialize in couple's massage, deep tissue, relaxation massage, and sports massage. Donna is also certified in prenatal massage. Donna has a background working in high-end spas, chiropractic clinics and she used to head up the massage services at a prominent country club in Beachwood. All sessions offered through her practice are super therapeutic and contain some form of hot stone therapy and real bodywork designed to have clients moving better, experiencing less pain, and feeling like a brand new person…
Latest posts by Donna Agrinsonis (see all)