Gift Certificates

– Just click the button above.  You have the option to do a dollar amount or a particular service.
Mother's Day Massage – Cleveland
(See session descriptions below)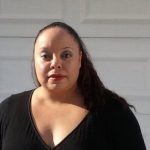 A Message From the Owner:  Moms today are expected to do so much.  Now, we work outside the home – and yet we still take care of the kids, show up to our kids' practices and school meetings; take care of the home; cater to a husband; do the cleaning and cooking and many Moms are also taking care of a parent or parents.  Many Moms find it hard to take time out for themselves.  Moms today are pulled in so many directions and so, Mother's Day for our office has always been a special time.  This year our sessions go from May 10th – May 20th to give everyone a chance to come in.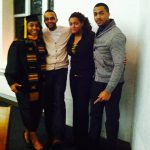 How Do I Know What Moms Go Thru?  Because I am a mother of 4 grown children and I have 5 grandchildren. I know what it is like to have way too much on one's plate.  I practically raised my 4 children alone, while working in Atlanta in some of the city's best law firms as a legal secretary.  It was a very high-stress career but I did it because of the money and because I was really good at it.  I also worked full time when I returned to paralegal school at night. I was just like most of the Moms who come into our office – juggling a lot; doing a lot; and struggling to get ANY time at all for myself…
What Helped Me Get Thru That Time? I often tell people that it was regular massages and exercise that helped me to get through all those years raising my children.  I have been getting regular massage for over 20 years.  So, I am not like most of the massage therapists you meet who rarely or never get massages.  I know, first-hand, what a difference getting regular massage makes in one's health and life.   I also worked out 5-6 days a week.  However, it was the massages that kept me centered and able to cope with all that life was throwing at me on a daily basis.
Mom's Serenity Therapeutic Massage (Single Session – Regular or Prenatal)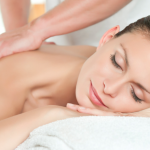 This is the only session in Cleveland created by a Mom for Moms!  This session designed to give real pain relief and stress relief to all those Moms out there who need a break from caring for everyone else in their lives.  This session is very powerful and effective and targets the neck/shoulders, lower back/hips, and legs with slightly deeper work and SOOTHING hot stone therapy.  The warmed stones are worked into the massage and results in the ULTIMATE IN RELAXATION and pain relief.  If that were not enough, our Moms will experience our Heavenly Foot Massage as part of the session.  It is the best, most therapeutic foot massage in Cleveland.  It combines wonderful elements of reflexology, hand strokes, with hot stone therapy and it is done with a special therapeutic foot cream.  The foot massage alone helps to increase the energy level and it is one of the reasons why clients will emerge feeling like a brand new person! (Aromatherapy can be included at no extra charge!)
    75 minute session – $80 (prenatal also)
    60 minute session – $60 (prenatal also)
Heavenly Stones Couple Massage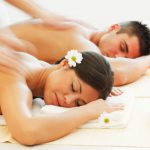 Want to come in with a friend, relative, or significant other?  Enjoy your session in the same room, side-by-side, with two therapists as a couple massage.  Warmed stones are used to enhance your massage to help clear toxins and to ease away aches and pain. Your session also includes our Heavenly Foot Massage. Then, we take it a step further by using the stones in areas where clients have built-up areas of tension or discomfort to perform varying levels of deep tissue work. Clients report feeling super relaxed and rejuvenated. Many clients tell us that they are able to sleep much better for days after their session.
    $160 – 60 minutes per couple (reg. $180)
    $190 – 75 minutes per couple (reg. $210)
    $220 – 90 minutes per couple (reg. $240)
Our Office – A Perfect Oasis For Moms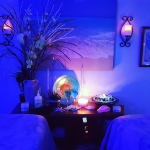 We have purposely created an Oasis in the middle of Beachwood. We have a lovely massage space where our clients can come to get away from the world for a space in time.  Most clients comment that they IMMEDIATELY feel relaxed when they walk in the room.  That is because everything – from the color of the room, to the beautiful trinkets and items decorating the room have been lovingly chosen to bring a feeling of peace and tranquilty and to give one the sense of being on the beach.  We hope that when you enter the room, you will take a moment to look around.  Add to that all the client comforts, warm neck rolls, bolsters, and super warm massage table and you have a recipe for true relaxation…
Booking Your Session
To book your session, simply call or text Donna at 216-640-6851.  We see texts first.  Our openings for Mother's Day sessions will go fast so please book as early as possible.  We have hours that accommodate just about anyone's schedule (daytime, evenings, weekends).  We do everything by appointment.  No walk-ins.
GIFT CERTIFICATES
Gift certificates are available for purchase.  Call or text Donna at 216-640-6851 or click the button below.  Customized gift certificates are also available.

Our Reviews
We also have some of the best client reviews:
Facebook:   https://www.facebook.com/HeavenlyHealingHandsMassageTherapy/
Google Business Pages:  The easiest way to find us on Google Business is to go to MAPS on your phone and type in HEAVENLY HEALING HANDS MASSAGE THERAPY
Our main website:  www.ohiosbestmassage.com.
All massages are NOT created equal and we offer the very best.
Our Testimonials
The following two tabs change content below.
Donna Agrinsonis
Donna Agrinsonis is a massage therapist licensed through the Medical Board of Ohio. She serves clients through her massage practice – Heavenly Healing Hands Massage Therapy – located in the heart of Beachwood, Ohio. She and her staff specialize in couple's massage, deep tissue, relaxation massage, and sports massage. Donna is also certified in prenatal massage. Donna has a background working in high-end spas, chiropractic clinics and she used to head up the massage services at a prominent country club in Beachwood. All sessions offered through her practice are super therapeutic and contain some form of hot stone therapy and real bodywork designed to have clients moving better, experiencing less pain, and feeling like a brand new person…
Latest posts by Donna Agrinsonis (see all)