Honor the special Mother in your life with a package designed just for her…
The ladies who come into our office are very special to us.  This year, our office will allow a total of twenty (20) ladies to take advantage of our special gift certificate offer.  After that we will have to close it down.
COME EXPERIENCE THE BEST IN SPA MASSAGE – DESIGNED BY A MASSAGE THERAPIST WHO IS A MOM; WHO GETS LOTS OF MASSAGE HERSELF; AND WHO HAS TAKEN THE TIME TO DESIGN WONDERFUL, THERAPEUTIC SESSIONS WITH THE GOAL OF MAKING YOUR SPECIAL MOM FEEL LIKE A BRAND NEW PERSON!
Mother's Day Blitz Package – $100 (for $220 of services)!
Really honor the special Mother in your life with two sessions designed to help her feel like a brand new person! It includes one (1) 90 Minutes of Heaven therapeutic massage session (reg. $140); and one (1) 1-hour Stressbuster Deluxe Massage session (reg. $80).  Both sessions include soothing hot stone therapy, Swedish relaxation massage, deep tissue for areas of pain or discomfort; and the best foot massage in the city.  (You get $220 worth of services for $100).
The Two Sessions Included
90 Minutes of Heaven – The Ultimate in Relaxation! If you are super stressed, this session will be a taste of heaven on earth. It is deeply relaxing and therapeutic and incorporates our Heavenly Foot Massage. Soothing warmed stones are used to ENHANCE your session to help melt away muscle tension and take relaxation to a whole new level. Deep tissue techniques are used in areas of pain or discomfort. The hot stone therapy and foot massage easily makes this the most relaxing session available in the Cleveland area. SPECIAL $100.00 – 90 min (a $140 session)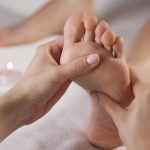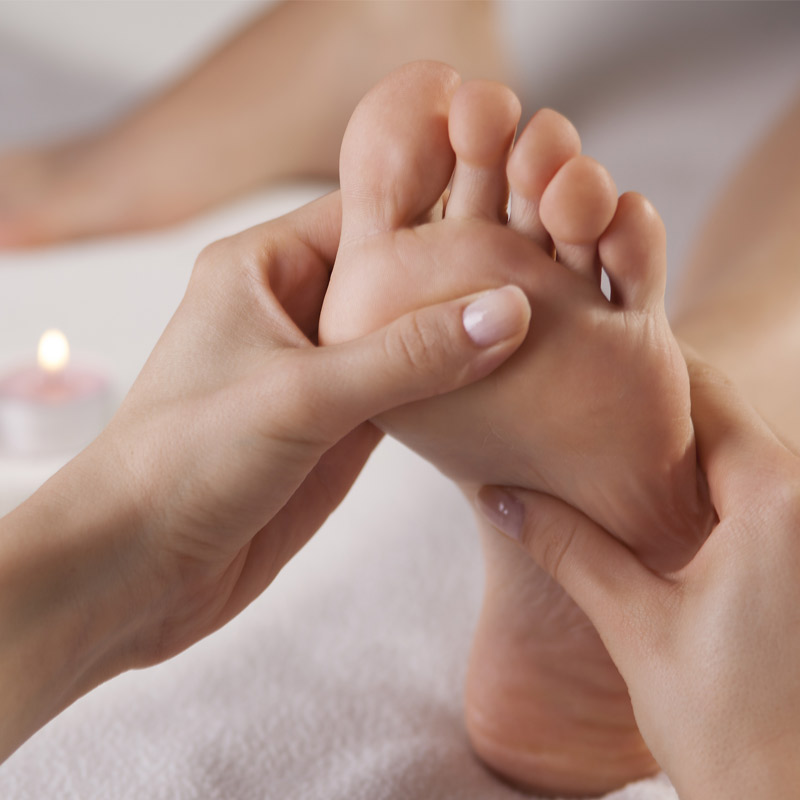 Stressbuster Deluxe Therapeutic Massage – (Targets specific areas with deep work) Things like long hours at work, dealing with demanding bosses, holiday shopping and dealing with relatives, conflicts with spouses, financial challenges, managing your children's sports and extracurricular activities, juggling home and career, caring for aging parents, traveling, dealing with an illness or injury, attending school while holding down a job, and the increasing demands on your time, etc. all can take an often silent toll on our health and well-being and can result in extreme levels of unresolved stress. It is a well-documented fact that over 80% of disease has its roots in this type of stress. This session is powerful yet soothing and TARGETS the neck/shoulders, lower back, and feet with deep tissue and hot stone therapy, skillfully mixed with relaxation massage to ease away areas of tension, discomfort or pain. Warmed stones are also used on the feet to open up blocked energy in the body resulting in a renewed level of energy in the days following your session. You will emerge rejuvenated, calm, centered and refreshed.  $90 – 1 hour (a $120 session)
To Purchase Your Package
To secure one of the 20 packages available, simply click the GIFT CERTIFICATE BUTTON above and select Mother's Day Blitz Package.
After that, have your lady call and schedule her massage.  Dates for sessions for this package are May 15, 2019 or after.  If you want to get her in before then, you will need to call or text Donna at 216-640-6851 and you can get in on one these specials:  90 Minutes of Heaven for $80 or 1 Hour Stressbuster Deluxe for $60.
Package Detail Restrictions:  To get that 2nd 1 hour session, your lady simply needs to set her 2nd and 3rd sessions on the calendar.  This package is designed to allow Mothers to see how they feel when they take the time to put themselves first and go in for a massage therapy session.  
The following two tabs change content below.
Donna Agrinsonis
Donna Agrinsonis is a massage therapist licensed through the Medical Board of Ohio. She serves clients through her massage practice – Heavenly Healing Hands Massage Therapy – located in the heart of Beachwood, Ohio. She and her staff specialize in couple's massage, deep tissue, relaxation massage, and sports massage. Donna is also certified in prenatal massage. Donna has a background working in high-end spas, chiropractic clinics and she used to head up the massage services at a prominent country club in Beachwood. All sessions offered through her practice are super therapeutic and contain some form of hot stone therapy and real bodywork designed to have clients moving better, experiencing less pain, and feeling like a brand new person…
Latest posts by Donna Agrinsonis (see all)