We are one of the few places that offers in-person couple massage training and it is called Heavenly Focused Touch.  Since 2011 we have been teaching couples how to give each other a world-class massage in the comfort of their own home.
There is some couple training online but it is very hard to learn massage on any level when you are not in-person.  This the reason massage schools never offer online training.  You need your instructor to be there next to you to see what you are doing so they can correct you and help you tap into your inner massage therapist!
This Training is Perfect For:
A wonderful night out or date together
Bringing you closer to your partner
Helping your reconnect as a couple
Assisting couples with spending quality time together
Couples who are expecting a baby and the father wants to know how to massage his wife or girl friend
Couples who want to learn a life-long skill that they can build on year after year
Couples Massage Training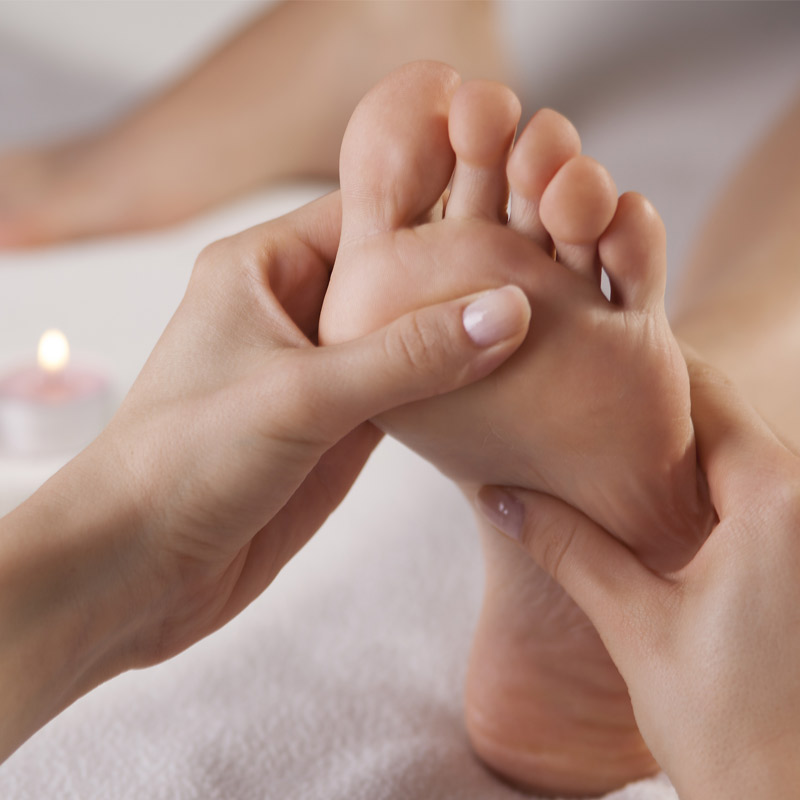 I teach couples  how to deliver a truly soothing and therapeutic massage.  The training includes basic strokes and routine training.  The training has been updated to include lots of actual hands-on time where you  work on each other with my guidance.  The training is CUSTOMIZED to your needs, your body types, your areas of tension or pain, and your lifestyle.
Massage is a great way for couples to deepen their communication and understanding of each other and bring you closer together.  It can provide intense sensual pleasure as a prelude to lovemaking or can be a way to help each other de-stress during stressful times.  You will learn a simple neck/shoulder routine, back routine, foot massage, and full body routine.  If your wife does not know how to use good pressure when massaging you or your husband is too rough, the training will fix all that.  My main goal is to give my couples the skills and confidence to work on each other.
Full 3 Hour Training
3 hour training – $300  – 1 couple
You have the option to have champagne or wine during your session.  Just let Donna know ahead of time.
​Booking Your Training
The training is 3 hours long so it must be booked ahead of time.  Just call or text Donna at 216-339-3401. 
Get Your Massage Table
Right now – having a massage table is not an absolute pre-requisite for booking your training, but it will be soon.  Tables are inexpensive and really is a game-changer when it comes to you continuing to want to work on each other…
We have found that the couples who took the time to purchase a portable massage table prior to their class continued to do massages for years after their initial training.  Why?  Because trying to keep doing massages on a bed or floor can get old after a while.  It is much easier to simply keep your massage table in a closet or under the bed until you need it.  A few of our couples even created their own little massage room!
What to Look for in Your Massage Table
What to look for in a massage table for your home?  You simply need (1) a working weight of at least 300 lbs; (2) a padding thickness of at least 2 inches; and (3) the table needs to say "portable" so it can be folded up for storage.  Many couples simply keep their table in a closet or up against a wall until they need it.
Lowest cost table CLICK HERE
Middle of the road quality and pricing CLICK HERE
Top of the line model CLICK HERE
Items Needed to Go With the Table
You will need a few items to go with your massage table.  Of course, any of these are optional.  However, most of our couples who purchased their own table asked us so we decided to make it a part of this article.
Linens – We use twin or full size flannel sheets for our clients because they are super soft, warm, and are easy to care for.  Check out all the nice colors of flannel sheets.
Table warmer – Your table warmer will make a huge difference in your enjoyment when getting a massage.  It is the number one thing our clients notice when they get on our tables other than how soft it is!  Just remember two things:  (1) do not fold it because with most table warmers this will result in an error message.  The tiny coils are sensitive to severe folding (better to gently roll it up for storage); and (2) it is better to get one that is NOT fitted.  Here are some OPTIONS for you.
Top blanket – If your home or apartment tends to be cool, you may want to use two sheets plus a blanket on top so whoever is on the table getting worked on is not being distracted by being too cold.  You can simply use a blanket you already have at home or find a blanket specifically for your special couple time together.
Neck roll – You can simply take a hand towel and roll it up to use under the neck.
Bolster – Your can purchase a bolster or you can simply take a large bath or sheet towel and roll it up to put under your partner's feet or knees – depending on if they are prone or supine on the table.  If you wish to purchase your own bolster GO HERE.
Items You May Want to Set the Mood for Massage at Home
This is the fun part!  I emphasize in the class how important it is to make your massage times together special.  For many couples who have young kids, giving each other a massage is an automatic DATE NIGHT AT HOME kind of thing!  It is inexpensive, may not require a babysitter, and is most of all – MEMORABLE.
But, overall, you just want to put a little effort into creating a nice ambiance and soothing environment.  So here are some ideas to get you started:
LED Candles – When it comes to candles it is best to use mostly LED candles and only one scented candle in a room.  For one thing – if you use too many scented candles the fragrance can become overpowering.  LED candles are safer in case you forget about them.
Traveling Here from Out of Town?
Cleveland, Ohio is now a prime destination.  The Republican National Convention was held here for a reason!  While you are here for your training you can visit other places and enjoy all that Cleveland has to offer.  For more information to plan your trip CLICK HERE.
About half of our couples come to Cleveland for the weekend and take our class.  Yup!  We are a destination activity that will change your relationship or marriage!  It is well worth the extra effort and travel.  Here is a list of some of the area hotels for your convenience:
(COMING SOON!)
Testimonials
"Donna did an awesome job talking through benefits of massage and her experience.  She picked up on the different things my husband and I needed from the experience and concentrated on those areas and shared techniques. This is especially important because my husband is a diabetic and has needs specific to that condition. This was a great bonding exercise as well for us and plan on practicing over time. She is also super thoughtful with refreshments."  R. and C. MacGregor –  2020
"We had a great experience in our couple's massage class today. Not only did we learn great techniques, we also practiced being present with each other.  Donna tailored our session to meet our personal needs that included targeting  specific aches and pains, being mindful of a surgical recovery and considering dietary restrictions when providing us with snacks. We will definitely recommend her training to our friends."  Nicole  – 2020
"Donna actually took my husband from roughly massaging me and even hurting my back and neck to him providing a wonderful, soothing massage!  She also taught me how to best use my own body weight to apply the pressure my big guy loves.  Extraordinary.  I have to admit, I did not think we could learn so much in a short period of time but I was wrong.  I recommend this training to any couples who really want to learn to massage each other with actual skill.  Donna is a caring and detailed teacher and she was able to immediately make us feel at ease."  Audrey S. –  2019
"This is actually our second time taking Donna's couple training.  We just loved the first training so much that we decided to do it again for our anniversary this year!  Donna really cuts to the chase.  She knows how to make you feel comfortable and helps you to find your own inner masseuse.  We love that she gives us the confidence to keep working on each other and she even teaches you some more advanced techniques to use on each other.  Do yourself a favor – if you have been married more than a few years, this will help you reconnect with each other.  It helped us a lot and thus the reason we have returned.  Have to admit, we forgot some of what she taught us the first time.  But we came back and very glad we did."  Jay and Shauna M. –  2017
"My wife and I had an excellent experience with Donna, she is very professional and clearly thought out the curriculum in detail. This is a fantastic activity that every couple can benefit from." Simon T. –  2016​
"Wow.  Donna was able to show me how to actually use pressure on my husband that he loved!  Then she showed my husband how to work on me without being all ruff.  She obviously has a gift when it comes to teaching because she made the training fun and interesting and never once talked down to us.  I can tell she is super skilled yet she was able to simplify things enough for us to enjoy massage with each other at home.  And, to top it all off she served us some nice snacks and gave us information to take home on how to set up our own massage room and a full list of where to find massage supplies.  We could not have asked for more."  Jessica E. –  2016
​

Setting Up Your Session
Simply call or text Donna at 216-339-3401.  We see texts first.  We offer day, evening and some weekend times including Sundays.
The following two tabs change content below.
Donna Agrinsonis
Donna Agrinsonis is a massage therapist licensed through the Medical Board of Ohio. She serves clients through her massage practice – Heavenly Healing Hands Massage Therapy – located in the heart of Beachwood, Ohio. She and her staff specialize in couple's massage, deep tissue, relaxation massage, and sports massage. Donna is also certified in prenatal massage. Donna has a background working in high-end spas, chiropractic clinics and she used to head up the massage services at a prominent country club in Beachwood. All sessions offered through her practice are super therapeutic and contain some form of hot stone therapy and real bodywork designed to have clients moving better, experiencing less pain, and feeling like a brand new person…
Latest posts by Donna Agrinsonis (see all)